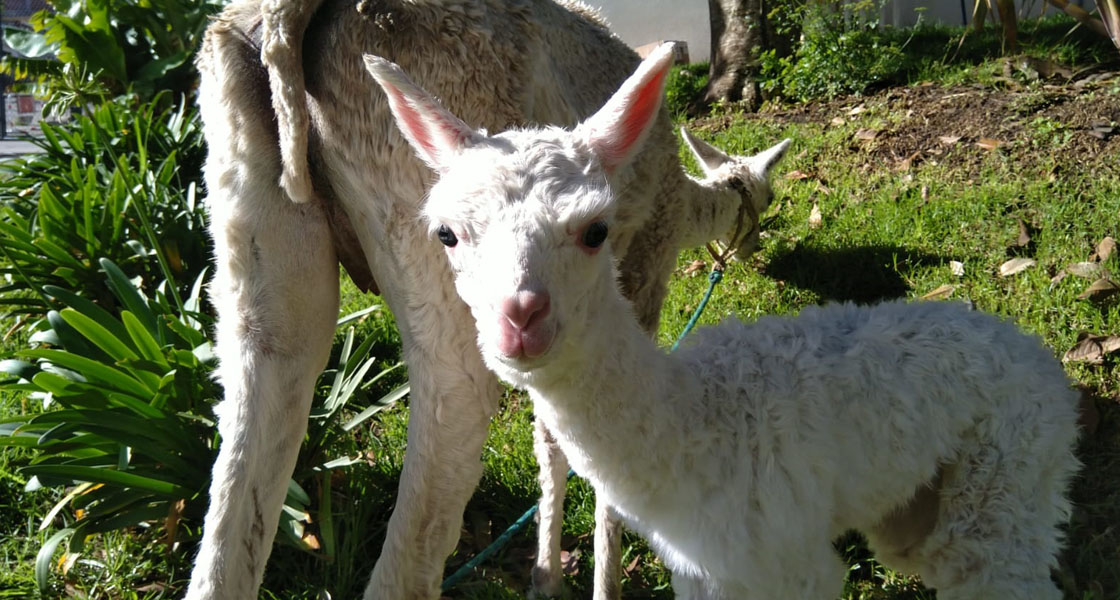 Seen this week in Curahuasi's high valley
Diospi Suyana is proud to announce the birth of an alpaca baby.  The little alpaca offspring saw the light of the world at the beginning of this week.  Our first diagnosis: absolutely adorable! (Photo taken by Susi Rottler).
On his expeditions through the mountainous world Dr Simon Then spotted a hummingbird.  The photo's perspective with the hospital in the background adds a special effect.  Very interesting!