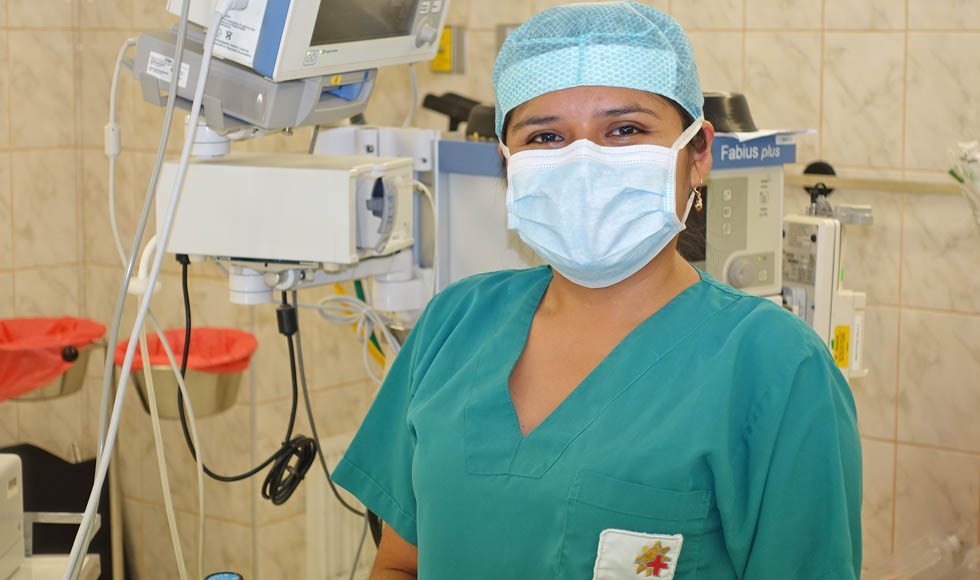 And not for the first time
Ichocán, an anesthesiologist, comes from the coastal city of Tacna. She studied medicine to, as she says, "help the poor!" After watching a television report about Diospi Suyana, she was completely gripped. She attended Mission Hospital in 2019 and then worked with them for two years. Their commitment was characterized by conscientiousness and diligence.
During the pandemic, the Peruvian was involved as a doctor in a humanitarian project in Iraq. Now she is back in Peru. Last week, she was in charge of anesthesia in our OR operation – on a volunteer basis.
Leslie Ichocán doesn't talk big. She simply lives her beliefs without making a big fuss.
Thank you Leslie!