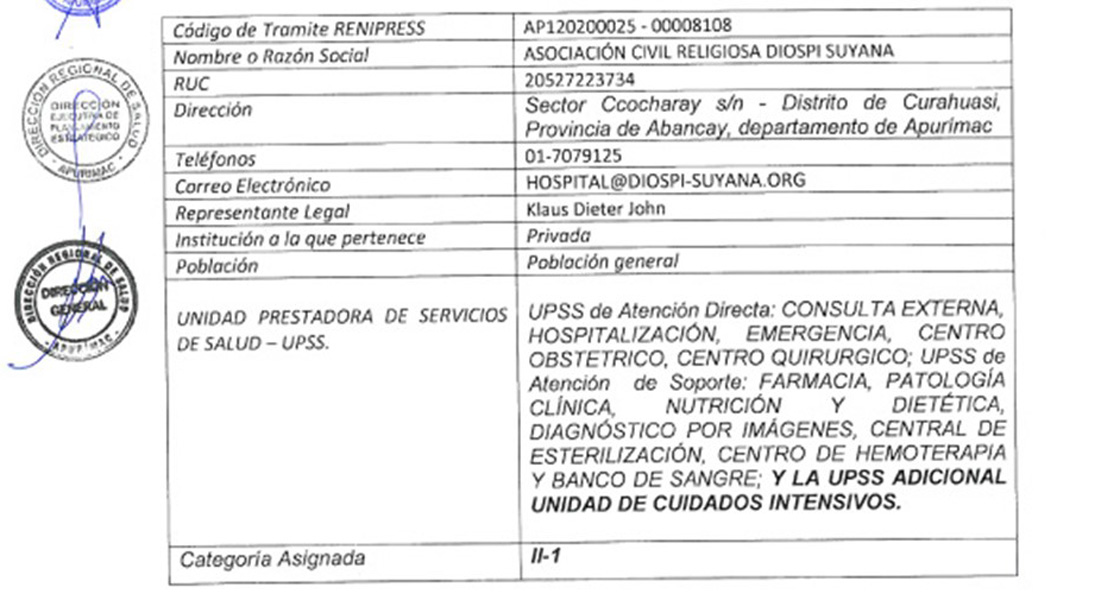 We can take three deep breaths
Middle of 2020 the missionary hospital strived to obtain the official license for our intensive care unit.  Yesterday the four-page document arrived.  But the surprise of the month was the fact that the document not only gave our intensive care station but also the whole of the Hospital Diospi Suyana a further 3-year working license!  The book "Walking on the water" includes the bitter bureaucratic battle that we fought back in 2018 in order to obtain just this license.  Now it is lying like an early Christmas present on our table.  We are all absolutely delighted!
Background: every three years each hospital in Peru needs a renewal of its operating permit.  The bureaucratic hurdles are so high that one could almost despair.