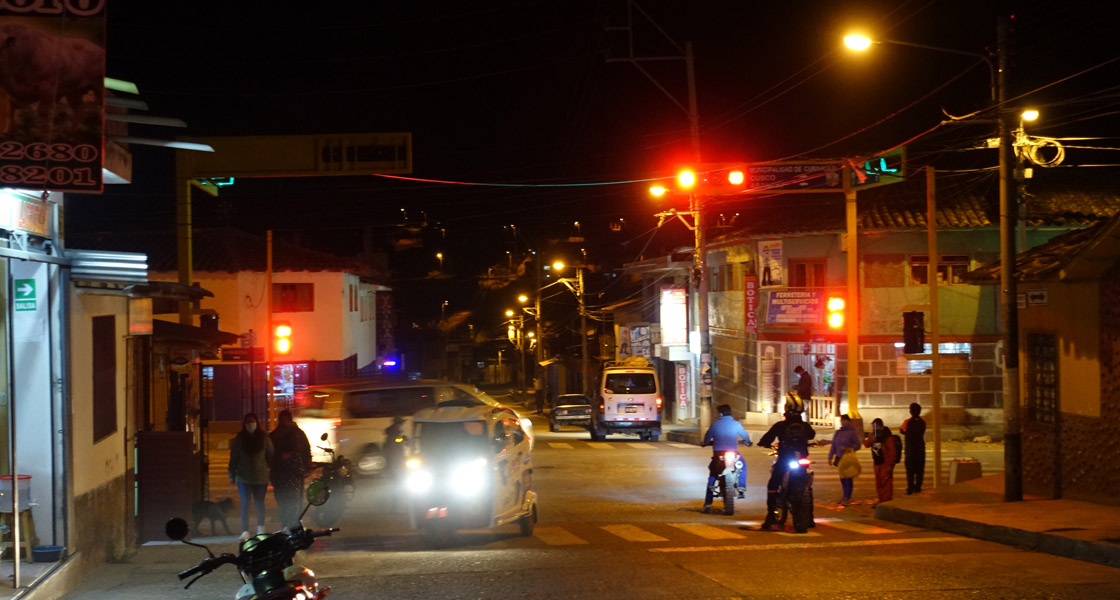 One would not recognise the village as it was back in 2003
The traffic lights at the busy crossroads are a transport-political necessity.  Especially in the morning and at lunchtimes they bring a certain order in the chaos on the roads.  Who can remember what the forgotten village looked like 17 years ago when Family John moved to this place on earth!  Back then they were the only foreign family in Curahuasi.
Almost overnight new jobs were created when the building of the hospital commenced.  The local workmen invested their salaries in motorbikes and in improving their houses. When the patients started coming in the autumn of 2007 money started flowing into Curahuasi.  Taxi-drivers, restaurant owners and hoteliers all profit from the hospital's existence.  And where formerly streets were deserted one now notices a steady increase in the number of cars.
In 2020 only houses made out of concrete, steel and bricks are built.  The several hundred cars reveal that the many small streets and alleyways are far too small.  The local government had tried to ease the flow of traffic by implementing one-way-systems.  And now they are here: boomtown Curahuasi's first set of traffic lights.