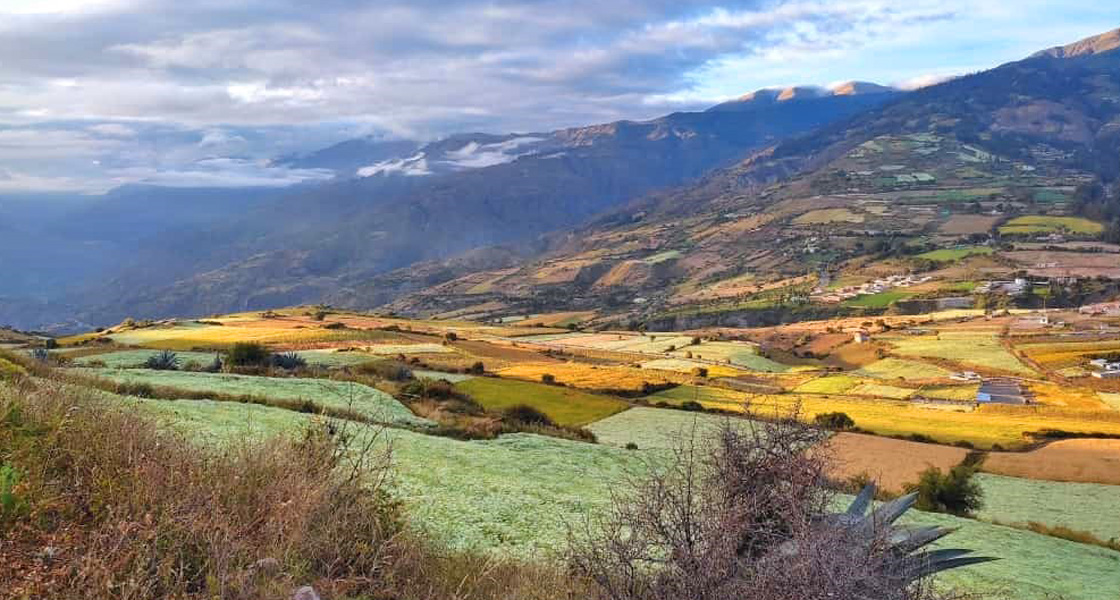 If only politics were as nice as the landscape
Tension is in the air.  Concerned facial expressions.  Serious discussions everywhere, in companies and ministerial offices.  Will Peru jump over the precipice on 6th June?  One candidate from the very far left; the other from quite far right.  The Peruvians' trust in politics was probably never as low as it is at the moment.
But so that one does not get totally depressive, it is worth travelling to Curahuasi.  The aniseed fields stand tall and full in white bloom – Susi Rottler once again was spot on with her mobile.  On the below picture the sun is breaking through the clouds.  God really made this world incredibly beautiful.  But unfortunately humans are exploiting nature terribly.  Their egoism spoils interpersonal life and corruption poisons societal life.
If you have a heart for Peru, then please pray heartfelt and earnest prayers for Peru, for its current situation and also for Diospi Suyana.  Thank you!/KDJ.