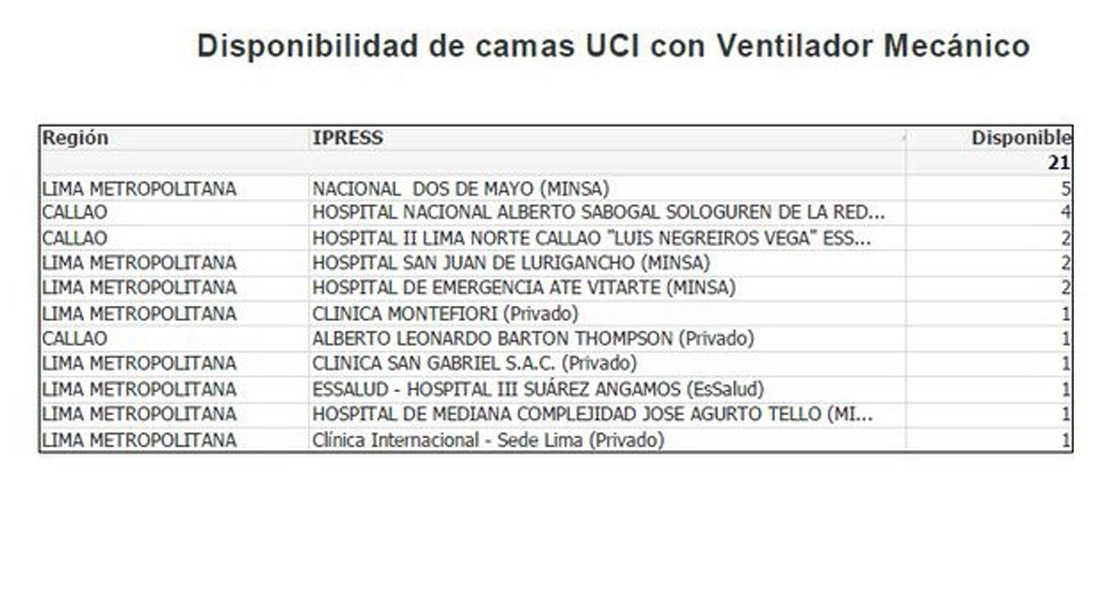 It could get very tight
Today's overview of free intensive care beds shows that 21 are available in the capital Lima, where 8 million people live.  Not really that many and such a capacity-number could be used up in no time.  Looking country-wide the statistics show that in Peru there are currently 233 free beds that have ventilators.
This morning a presidential candidate lamented the fact that Peru has no Anti-Covid vaccine.  A couple of hours later the Head of State declared that an agreement had been reached with the Chinese so that the vaccination-campaign could commence within a couple of weeks.
Despite the extremely precarious situation in the country as a whole no tension whatsoever is felt on the street-corners and squares of the Highlands.  Is this a dance on the volcano?
The official governmental statistics show that so far just over 40,000 people have died from Corona. However, according to an analysis printed in the New York Times the 2020 Peruvian excess mortality was roughly 0.1mio cases.  Thus, one can conclude that the official figures and the reality diverge somewhat.
By the end of 2021 we reckon that 60% of the Peruvian population will have received a vaccine – of one type or other.  In Peru presidential elections are due to be held in 2022.  22 candidates are currently vying for the post.  The election campaign and the replacement of all important governmental posts end of July will complicate any coordinated measures.