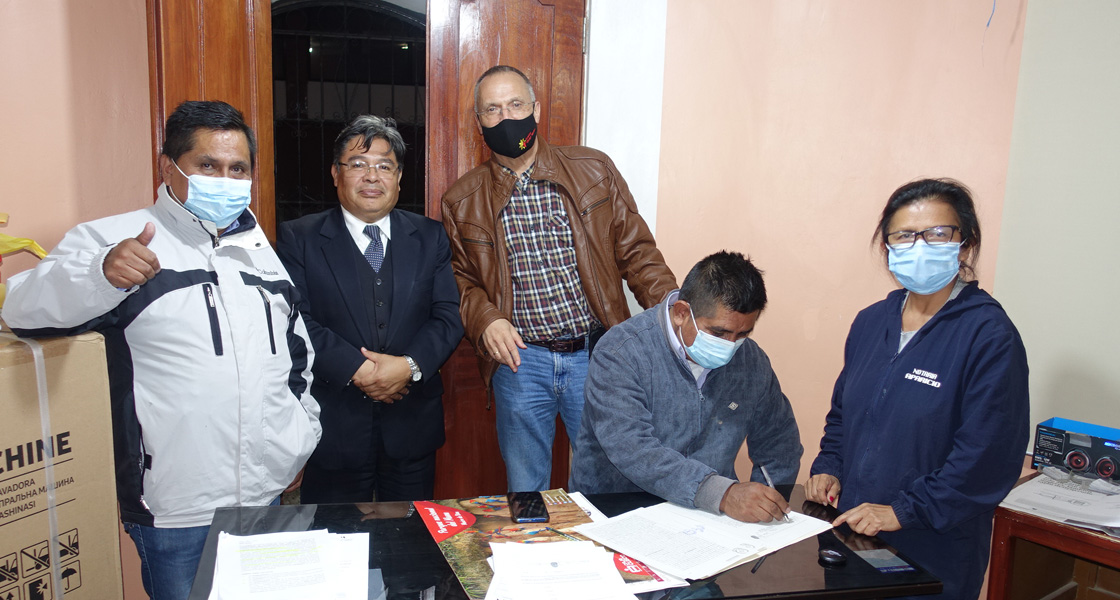 0.5mio potential new listeners
The negotiations had been very protracted.  Yesterday morning Dr Omar Alvarez, one of Peru's best solicitors in the field of media affairs, flew to Cusco in order to attend the processing of the contracts.  Notary Dra Nohemi Aparicio from Curahuasi closed her law firm that afternoon so that her team could concentrate solely on finalising the documents.
At 9:17p.m. the Cervantes Brothers from Cusco and Dr Klaus John signed the documents.  In future Diospi Suyana will have three further FM-frequencies in the cities of Cusco, Urcos, Chinchero, Urubamba and Izcuchaca – thus we will be able to reach 0.5mio more Peruvians.
In the old Inca Capital Cusco: ……………….………..FM frequency: 100.1
In the city of Urcos (south of Cusco): ……..………….FM frequency: 100.9
In Anta Province (Urubamba, Chinchero, Izcuchaca): FM frequency:  90.9
We thank God for this positive outcome.  Last night's result greatly increases our radio-frequency-network.  Soon 5% of the whole Peruvian population will live in the catchment area of our antennae.  A huge dream has come true.  SDG = Soli Deo Gloria.