But the team in the operating theatre was wide awake
(S)He who comes from Lima and is driving through the Curahuasi-District has already covered a distance of almost 1,000km.  Some time just before midnight the driver at the wheel of his lorry lost control of his senses and crashed into an oncoming lorry in a bend in the road.  A hard, full-on collision.  The bones of his left lower shank were smashed to smithereens within a fraction of a second.  Fortunately, the accident happened a mere 30 minutes away from the Hospital Diospi Suyana.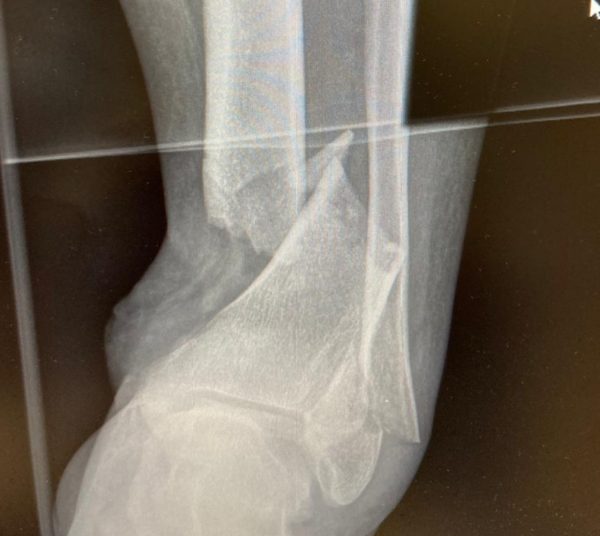 Taking the extensive soft tissue damage into account an operating theatre team headed by Dr Lukas Steffen stabilised the fracture with an external splint (an external fixator) a performed a thorough cleansing of the wound.
The next few days will show how quickly and well the wound situation will allow a more specific care.  In our hospital the patient can sleep without any danger – much better than he would at the wheel of his lorry.