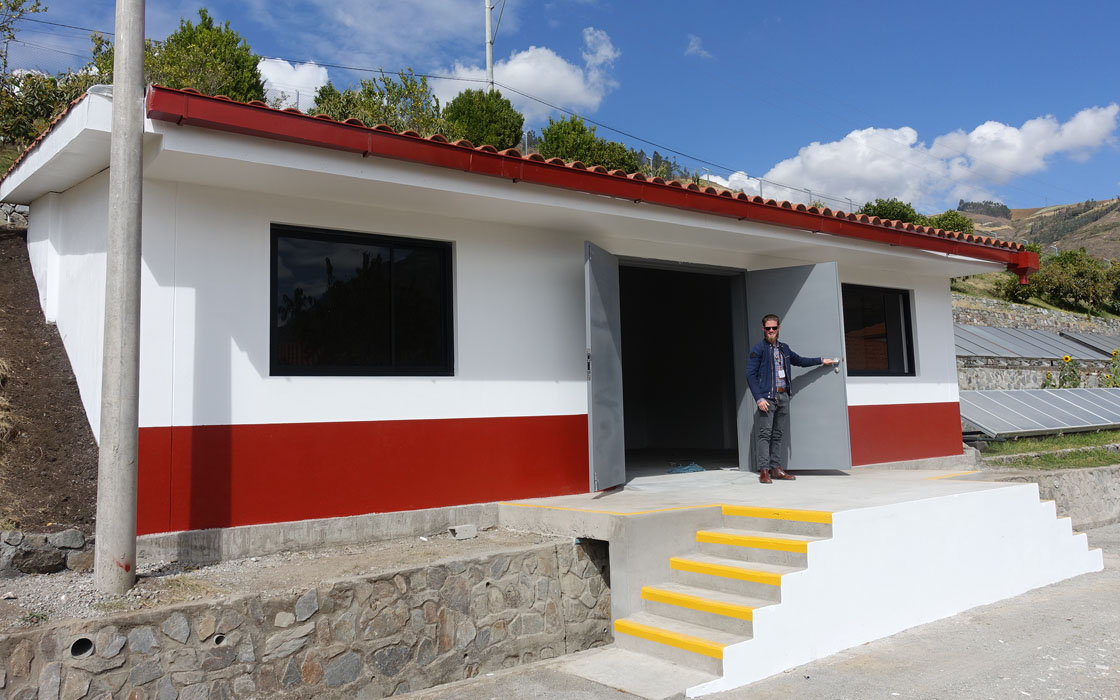 Louis Fischer visits three construction sites
No sooner is one project completed than two new ones open up. The warehouse on the slope behind the hospital can be occupied in the next few days. But probably the space of 60 m2 will not be enough for the tents, lamps, benches and speakers. So another twin building is to be built next to it in the near future.
The blood bank needs some structural changes and the purchase of additional equipment. The details will probably take another four weeks.
At the women's campground, tiling in the restrooms continues unabated. Next week, it will also be the turn of the cistern to ensure hygienic cleaning in the future. Ten months remain until the second festival. In the media center, our staff has long been advising on the selection of music groups and conference speakers. If our guesses are correct, a thousand more young people will enroll in 2024 than this year. /KDJ