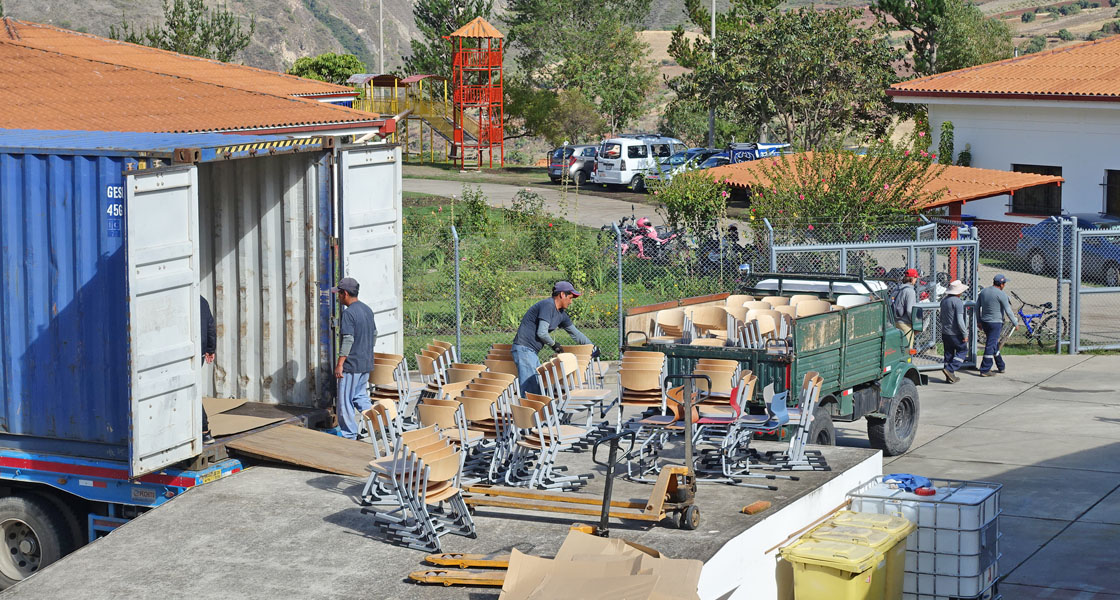 And even sunshine
Container No. 77 was unloaded in the morning. Now the tables and chairs are in place at Colegio Diospi Suyana. The look is fine and the school director is satisfied. As we all know, this is the most important thing in any school.
Doris Manco yesterday reviewed with a small commission the construction of our transmission facility in Cusco. In the next few weeks, the antennas should be installed and then all residents of the metropolis will be able to receive our program.
At the festival site, work is progressing briskly. In addition to the planting of grass, at least 100 fruit trees are to be planted in the following distribution: 10 apple trees, 10 lemon trees, 10 avocado trees, 5 orange trees, 10 apricot trees, 10 granadilla trees, 10 ciruela trees, 10 tomato de arbol trees, 5 cherimoja trees, 5 capuli trees, 5 baobab trees, 5 elderberry trees and 10 pear trees.
It is not a matter of course that our work is growing in these times, as if there were no war, no unrest and no energy crisis.