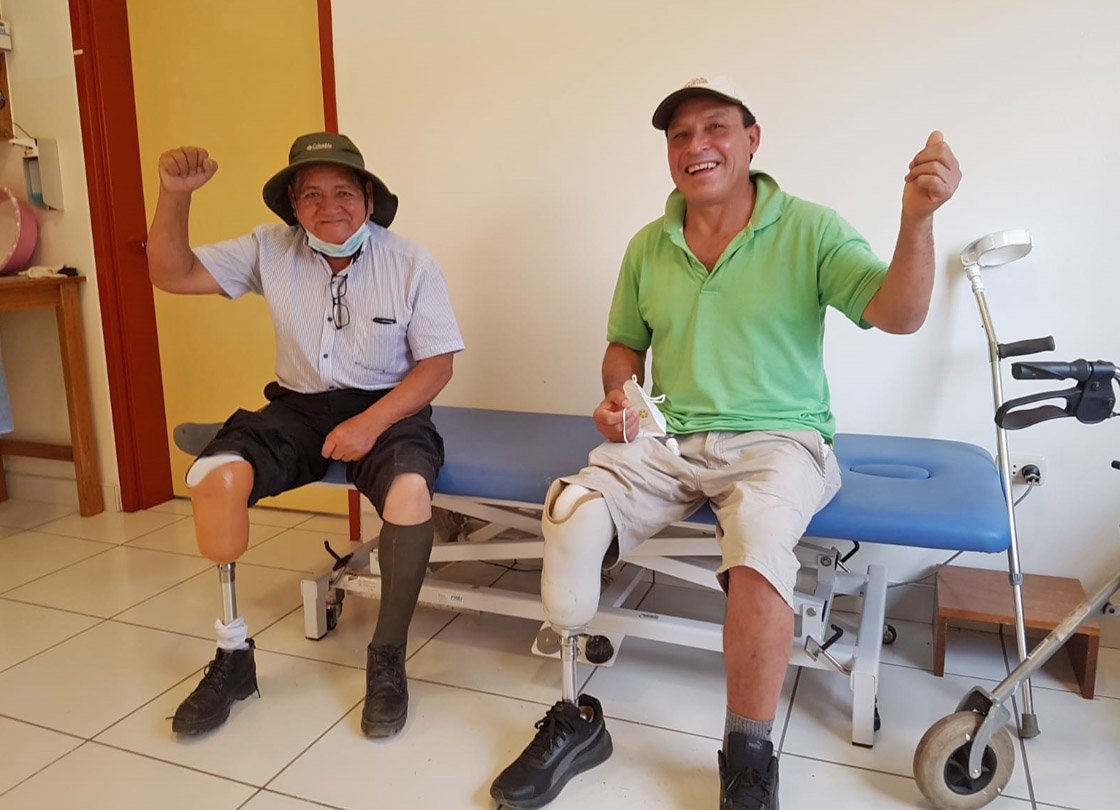 Pretty much best friends
One could call the two men on the examination bunk a community of fate.  Both have travelled long distances from Northern Peru to reach Curahuasi and both of them lost their lower leg in an accident.  They met a couple of days ago at the missionary hospital's orthopaedic workshop.  Technician Daniel Müller has given both of them a new prosthesis.
It goes without saying that life has severely tested the two patients.  But they are delighted that they can almost walk normally again with the artificial limbs.  Once they wear long trousers they would not stand out in the crowd at all.
Invalidity is for Christians only a temporal nature.  In God's presence on the other side of the curtain old-age, illness and death are things of the past.  It is the place where God will wipe away all our tears.  This comfort gives us the strength today to work at and actively help others in their respective life-situations.  During his five years at Diospi Suyana Daniel Müller will, looking at the bottom line, have lost a lot of money, since donations will never cover the salary he formerly earned in Germany.
His motive has a lot to do with his conviction that God is no mystical figure out of holy legends, but the most important reality in our universe. Holy sayings do not interest us, but when faith is severely tested we are interested. /KDJ