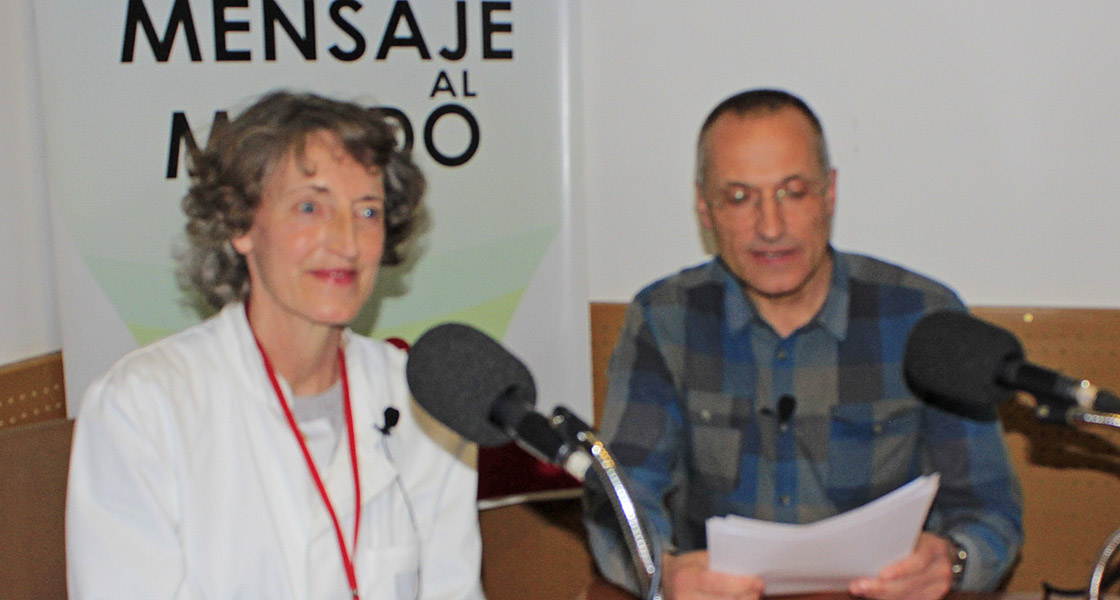 Following an outrageousness of the Regional Government
The State wanted a cooperation agreement with the Hospital Diospi Suyana.  In the contract that was signed by both sides end of March the government pledged to pay for all patients that it refers to hospital.  But despite countless promises and after two full months neither the Government nor the Health Authority had transferred the funds that were due to be paid in advance.
But yesterday morning in the Regional Government's offices the peak of outrageousness was reached: after a contract signed two months ago and a supplementary one signed one month ago the Director General demanded that a third contract with catastrophic contents be signed.  Had it been ratified the State would have been granted access to meddle in the running of the missionary hospital.
One our solicitors based in Lima who participated in the meeting by telephone made crystal clear to everyone present, including the Governor, that the State was acting illegally, since the contracts that had already been signed were legally and obligatorily binding.
"You have until 7 p.m. this evening to put your promises into actions, otherwise we will personally address the Peruvian people!"  Dr Klaus John's statement hardly seemed to impress anyone present.
That afternoon Raul Morillo from our PR-department helped the missionary doctor prepare the speech…
…6:45p.m. Six people are sitting and standing in one of our Media Centre's studios praying together: "God, we want to do the right thing.  We have to protect ourselves against the attacks of corrupt politicians!"
Bang on 7p.m. the broadcast starts that is transmitted live via our aerial towers in 5 states.  Further radio stations tune in.  Via the internet everyone in Peru can take part.
The missionary doctors John briefly sketch the history of Diospi Suyana, speak about Covid 19 and then come to the core of their message: the incompetence and the unreliability of the local politicians.
Immediately after the broadcast our Media-staff have their work cut out: via various press distribution lists they send the speech as a text and as an audio document to radio stations, newspapers and TV-channels.
At 11p.m. Dr Klaus John gets a call from Lima.  The former CEO of the capital's most important football club has something interesting to say: "Just now the Head of State Martin Vizcarra read the text and is now personally on the case!"  Apart from the Head of State more than 50,000 Peruvians have informed themselves about the dire situation of the health care system on our Facebook-page
God knows what will happen next.  The secret of yesterday's success is doubtlessly due to seven minutes when six people closed their eyes and prayed: "God, please do not abandon us!". /KDJ