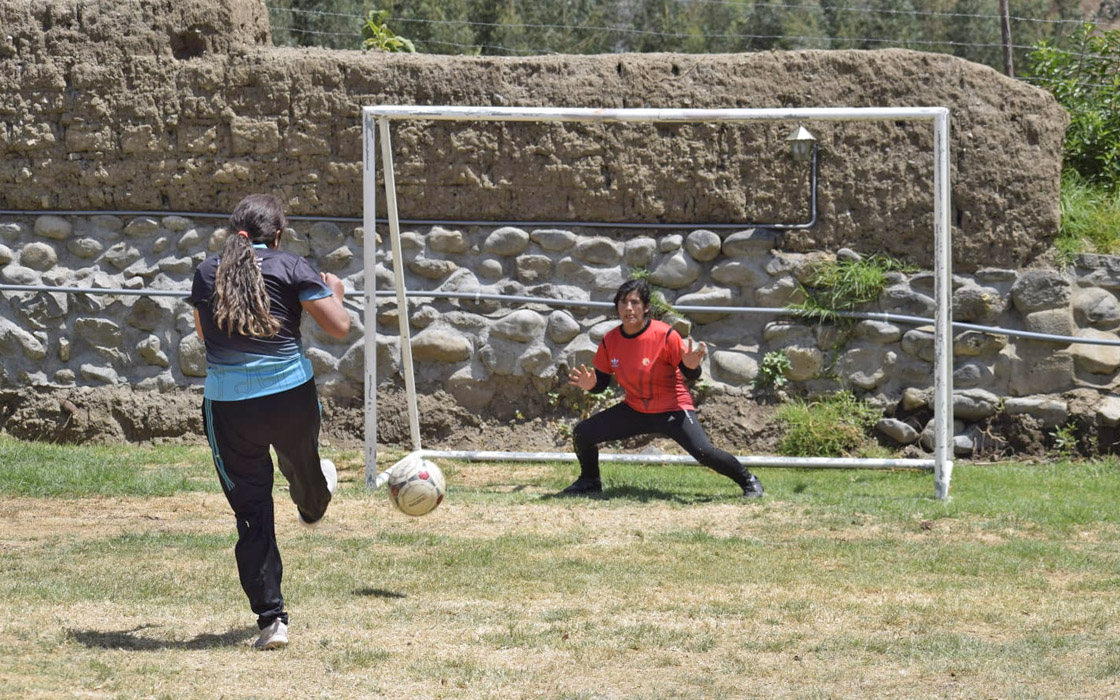 On the occasion of the 16th anniversary
Last Saturday, 250 women, men and children played, roared and raged all day on the festival grounds. 16 soccer and 10 volleyball teams competed for medals. A hearty meal at lunchtime helped the athletes rise above themselves. The 12 hours in the fresh air had the character of a folk festival. The joy was marred only by a few insect bites. Some brought it to a good 30 stings, but no one needed medical treatment.
In the women's competition, the computer department/assisted by the security guards won the 1st prize in soccer. Among the men, the operating room team was unbeatable. In volleyball, the mixed computer department/guard team stood on the top step of the podium. The suspicion arose that the staff there had done nothing but practice for the tournament all year.
The hospital has now been in existence for over 16. years. Of course, all employees of the school and the media center were invited as well. We thank the entire staff, Peruvians and missionaries alike, for their great commitment to Mission Diospi Suyana. May God continue to bless all our fields of work in the future. /KDJ (Photos: L = Lego Meza, K= Klaus-Dieter John)