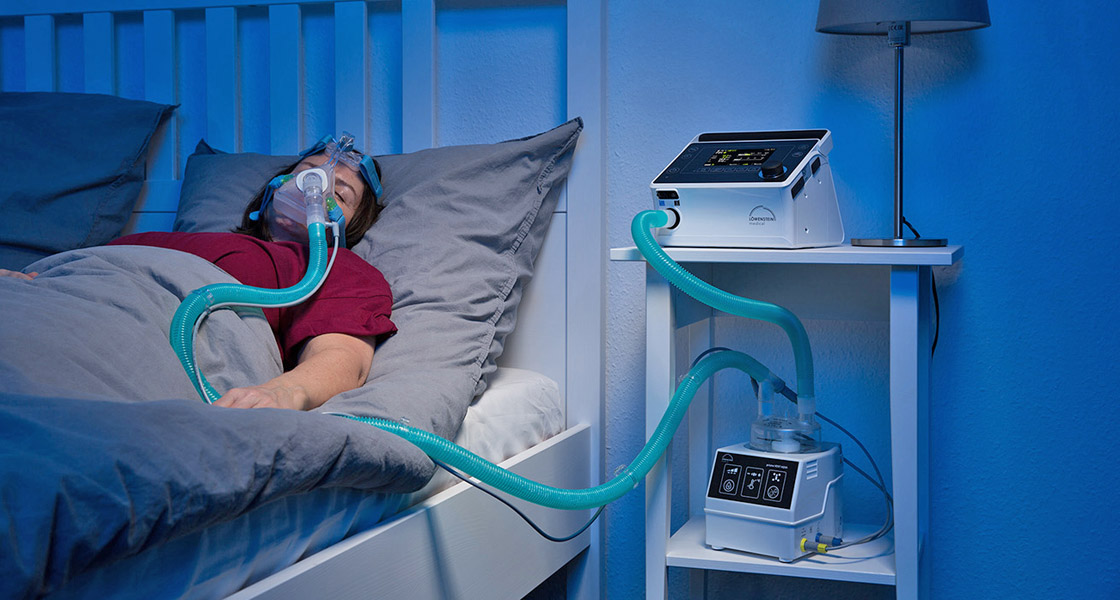 The Bauder Foundation donates 8 non-invasive ventilation devices
Times of crisis require quick and goal-orientated actions.  Family Bauder have supported Diospi Suyana's work for several years now.  It was Michael Mörl who made the first contact with the Stuttgart-based company, the result of which was that Bauder donated high-quality roofing material for the school.
On 17th October 2016 Dr John had the rare opportunity to present our mission's vision to both Bauder brothers, Gerhard and Paul-Hermann.  From that day onwards the Bauders have helped Diospi Suyana financially with the implementation of clearly defined projects.
A memorable telephone call took place end of March 2020 between Stuttgart and Curahuasi.  Gerhard Bauder promised the missionary doctor a special contribution because of the Corona-pandemic.  The help-packet that was wrapped up within minutes is astounding.
Eight non-invasive ventilation devices for the hospital were ordered speedily and without bureaucratic hurdles.  Should they be made quickly enough and should the air transportation work, then these high-quality products will arrive in Lima by the end of May.
Our aim by June is to spare many Corona-patients the intubation.  Tightly fitted masks that cover the whole face can provide the patients with enough oxygen and also let them breathe themselves.
A cordial " Dankeschön " to both Bauder Brothers and their wives.  The four of them run the foundation and spontaneously let their hearts speak.  And how does a German saying go: 'quick help is double help'!
A recommendation from the Book of Books goes:
Rejoice always, pray continually, give thanks in all circumstances; for this is God's will for you in Christ Jesus.  May God himself, the God of peace, sanctify you through and through. May your whole spirit, soul and body be kept blameless at the coming of our Lord Jesus Christ. The one who calls you is faithful, and he will do it. (Paul in 1 Thessalonians 5:16 ff)