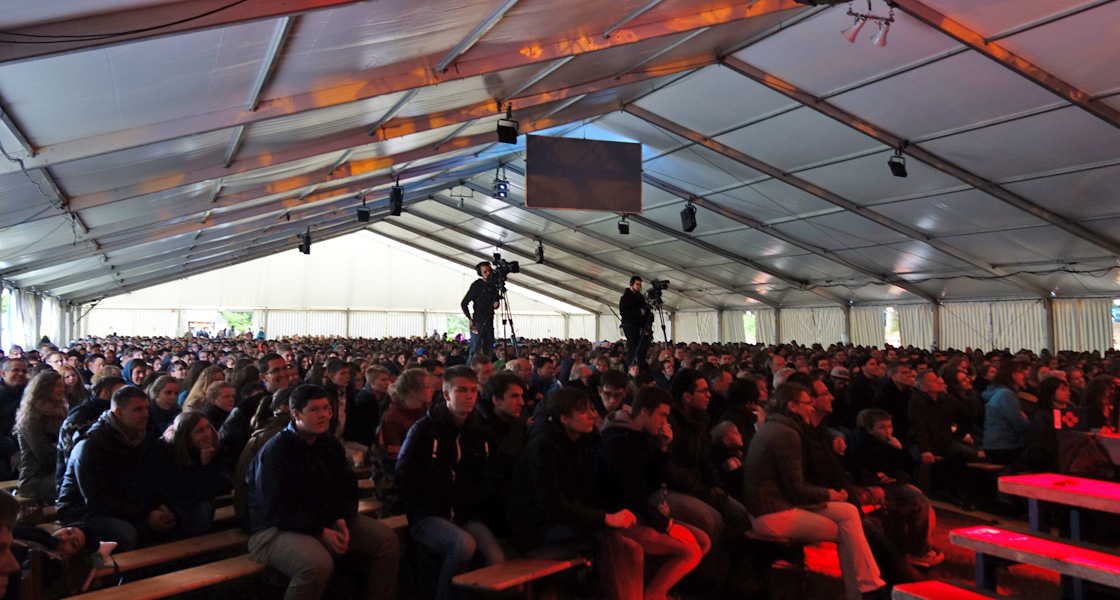 Diospi Suyana – a special motivation boost
Whitsun Weekend 2016 in Aidlingen.  4,500 people are sitting side by side under a tent roof.  On the stage a missionary doctor from Peru is telling Diospi Suyana's story.  Exciting stuff and in no time the hour has passed.  But in the hearts and heads of some of those present the spoken words continue to take effect.  Again and again people contact us because of that talk held nearly five years ago.  The title "A changed life" could also have been the header of the email we received yesterday:
"Dear Mrs and Mr Dr John,
There are several reasons for my contacting you.  What you (and many others) have established in Peru is truly remarkable.  I first heard about Diospi Suyana at the Whitsun Weekend 2016 in Aidlingen and was really fascinated.  Having researched online and having read "I have seen God" I felt the desire growing within me that I also want to the help the poor one day.
Until then my grades were those of an average pupil.  Furthermore, I did not really see much sense in the future…, but after that Whitsun I decided to give my very best at school in order to be able to study medicine.  I also asked God to help me, if this were his plan for me.  Now, in March 2021, one week after the Physikum-exam I wanted to say thank you, since without you I would surely not be there where I am now…
Kinds regards, Anna Wegmann."